Tetrasiphon hydrocora, ventral view. Image taken without coverslip. Grey arrows: dorsal antenna, lateral antenna. White arrows: pair of gastric glands.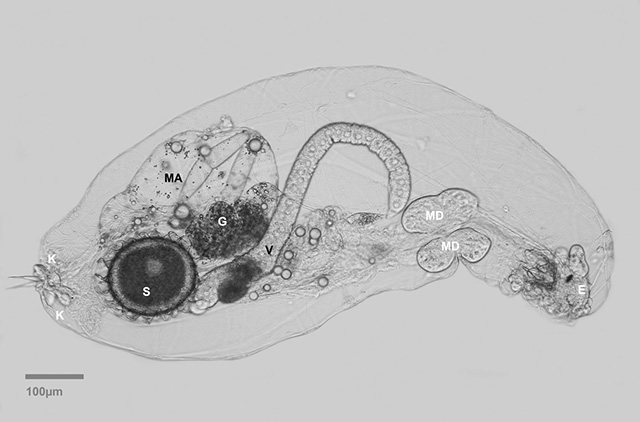 Lateral view of a slightly compressed specimen. (E): eyespot, (MD): gastric glands, (V): vitellarium, (G): ring of glands between stomach and intestinum, (MA) intestinum, (S): resting egg, (K) adhesive glands.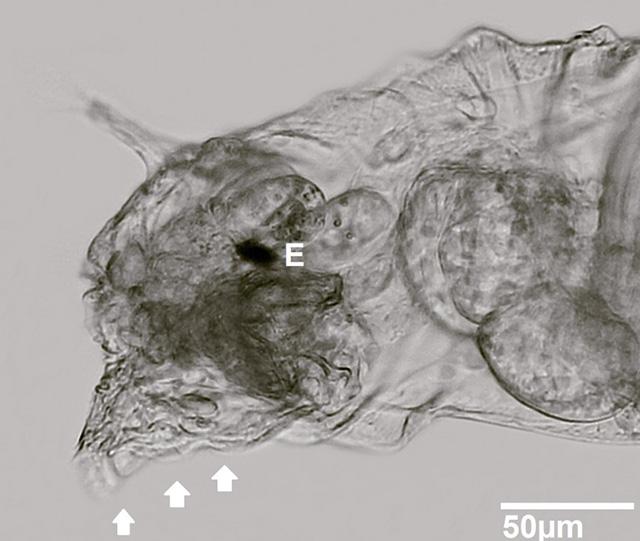 Tetrasiphon hydrocora unfolding the corona (white arrows). (E): eyespot.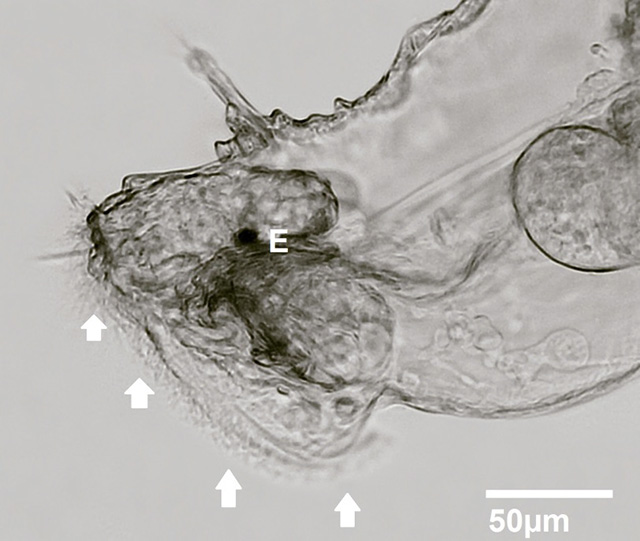 Tetrasiphon hydrocora whirling. White arrows: corona. (E): eyespot.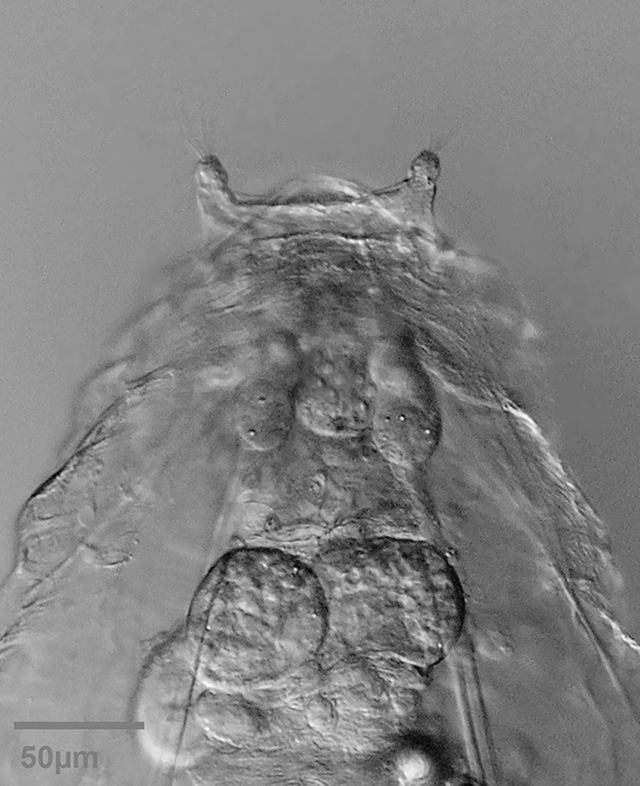 Top view on the dorsal antennas.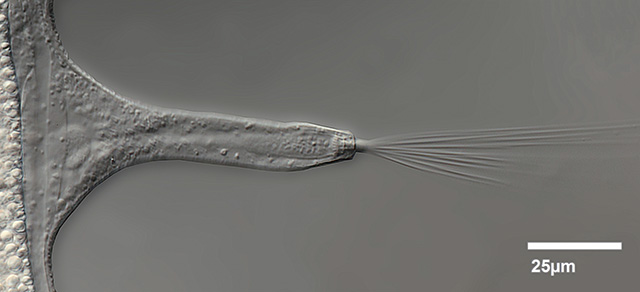 Lateral antenna.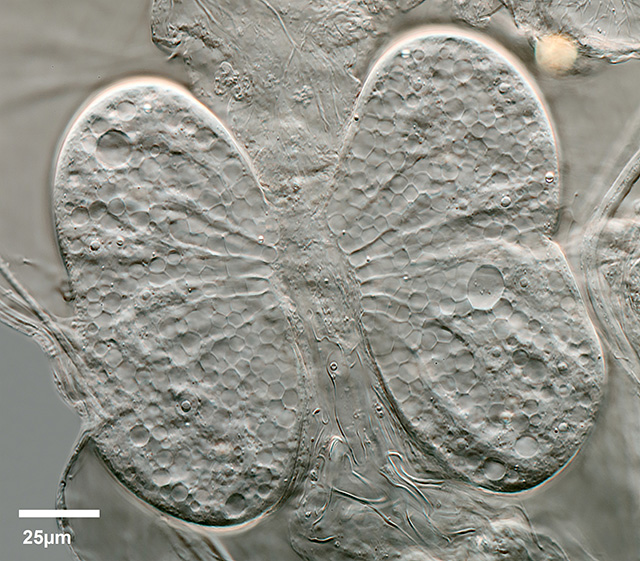 Pair of reniform gastric glands.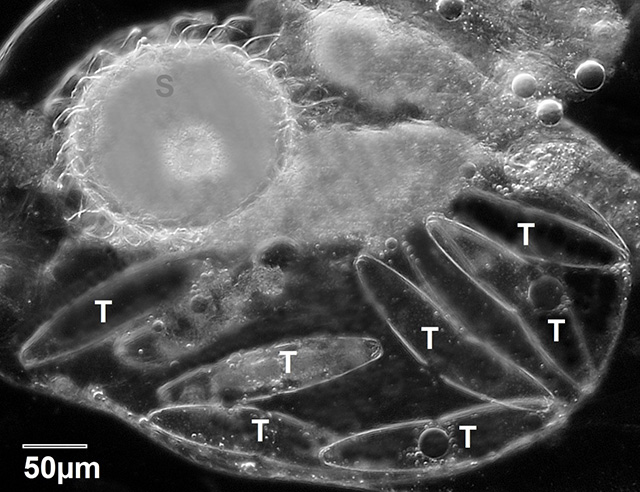 Darkfield image of the intestinum. As described in literature, T. hydrocora is specialized in feeding desmids, in this case Tetmemorus granulatus (T). (S): resting egg.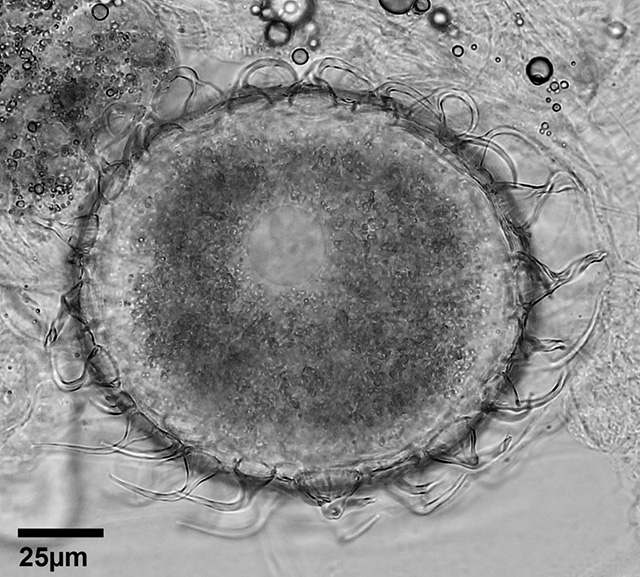 Resting egg with helmet-shaped hairs.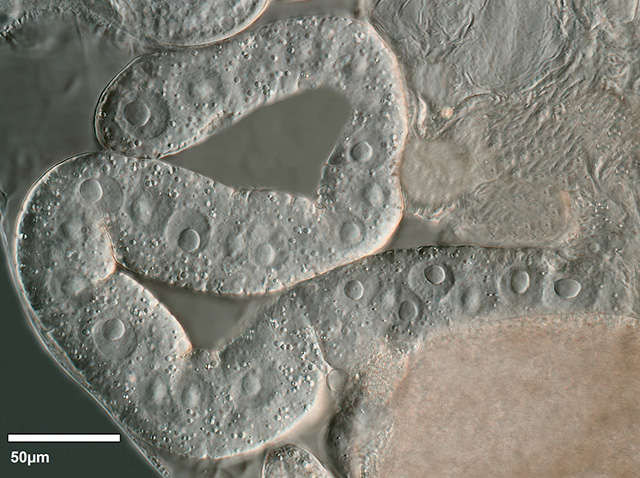 Ribbon-like Vitellarium with approximately 30 nuclei.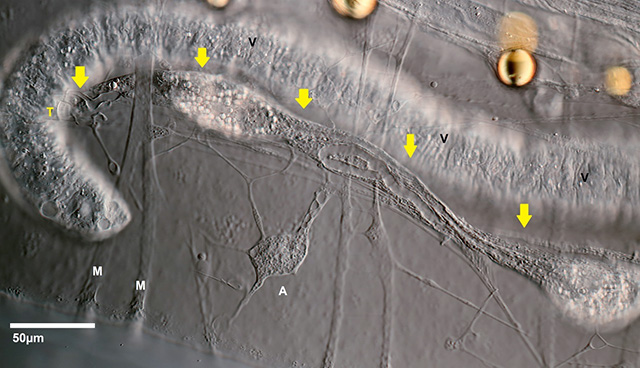 View on the nephridial system (yellow arrows). (T): terminal-cell.
(M): muscle fibres, (A): amoeboid tissue, (V): Vitellarium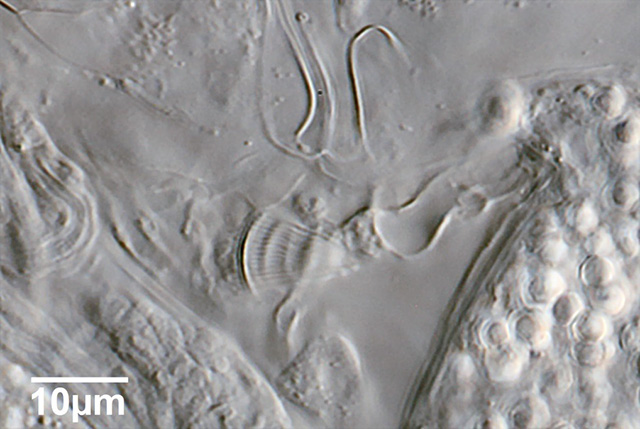 Detail of the nephridial system: terminal-cell.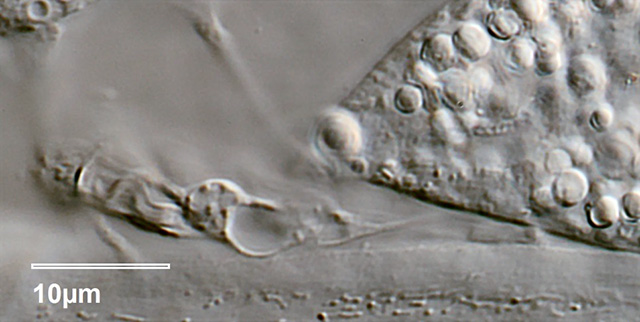 Detail of the nephridial system: cilia-cell.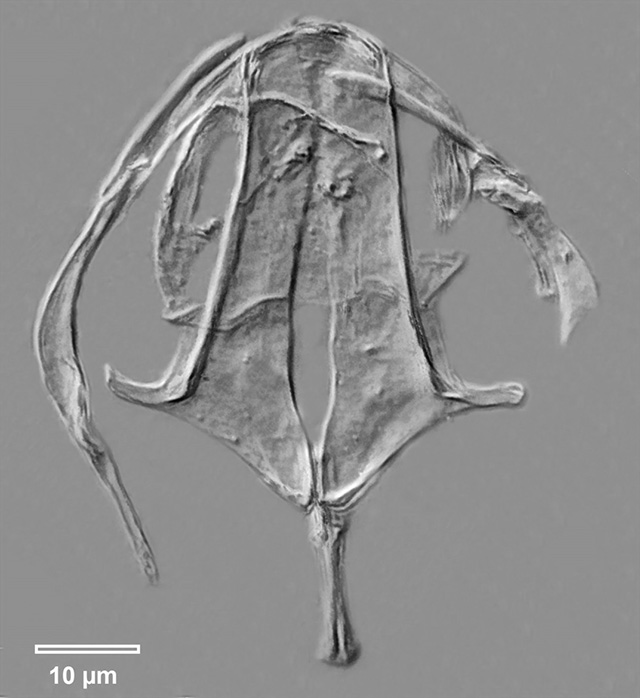 Tetrasiphon hydrocora, trophi
Location: Moor near lake Serrahn, Mecklenburg-Vorpommern/Germany

Habitat: Submersed moss , together with Beauchampiella eudactylota
About one specimen per 25 ml. Conductance-value: 20µS, pH: 5.3.

Date: collected 17.7.2015, images: 04.8.2015

All images courtesy of Richard Scholz.