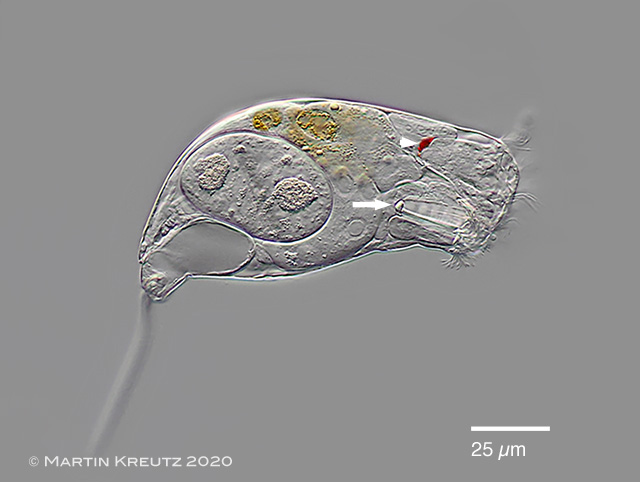 Trichocerca pusilla, a specimen from (1); lateral view. This species is characterized by a red eyespot which is located at the end of the brain (arrowhead). This is in contrast to Trichocerca stylata. Also visible is the distal end of the fulcrum with a T-shaped distal (posterior) end (arrow), a trait that can also help to separate this species from T. stylata. It is also worth mentioning that T. stylata and T. pusilla were found in the same habitat at the same time.
Trichocerca pusilla, another specimen, from (2). The left (=longest) toe is longer (total length : toe length = 2.5:1) in contrast to T. stylata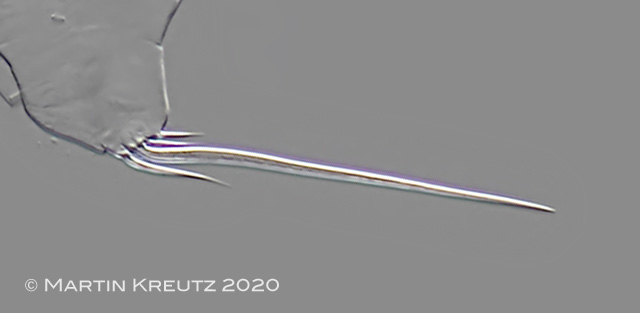 Trichocerca pusilla, detail of foot/ toes of a compressed specimen (2)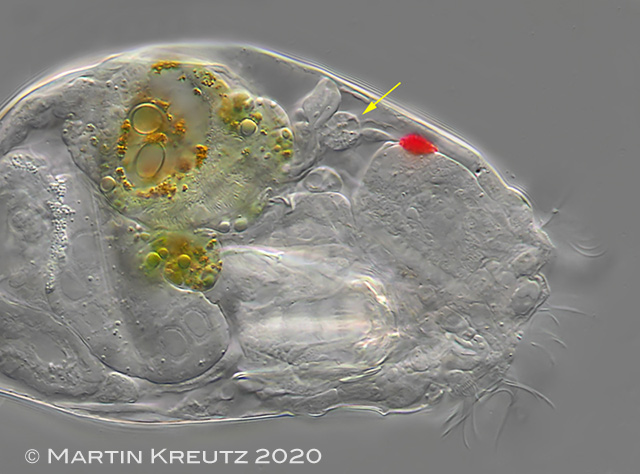 Trichocerca pusilla, lateral view of specimen from (2), slightly compressed by coverslide. The arrow points to the retrocerebral organ which is much smaller in this species in comparison to Trichocerca similis.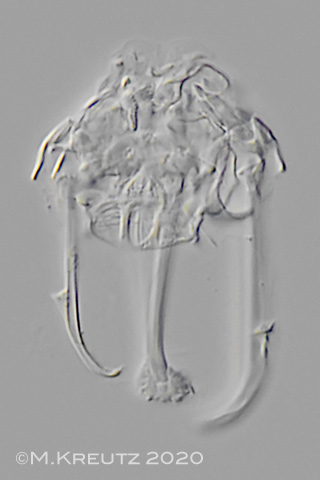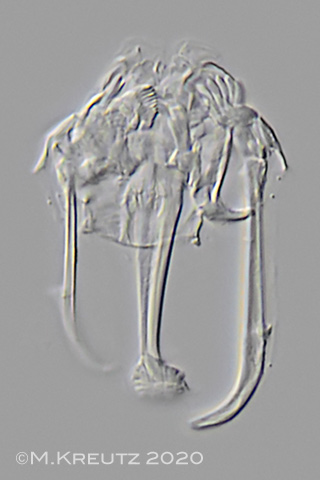 Trichocerca pusilla, two aspects of the trophi, different focus planes. (2)
Images courtesy of Dr. Martin Kreutz; Litzelstetten.
Location: Rhine, near wastewater treatment plant Wollmatingen/ Konstanz (1);(2)
habitat: plankton (1);(2)
date: 20.05.2020 (1); 13.09.2020 (2)