of another specimen
Testudinella clypeata, swimming, dorsoventral view. A species with elliptical lorica that occurs preferably in brackish water. The arrowheads mark the locations of the lateral antennas.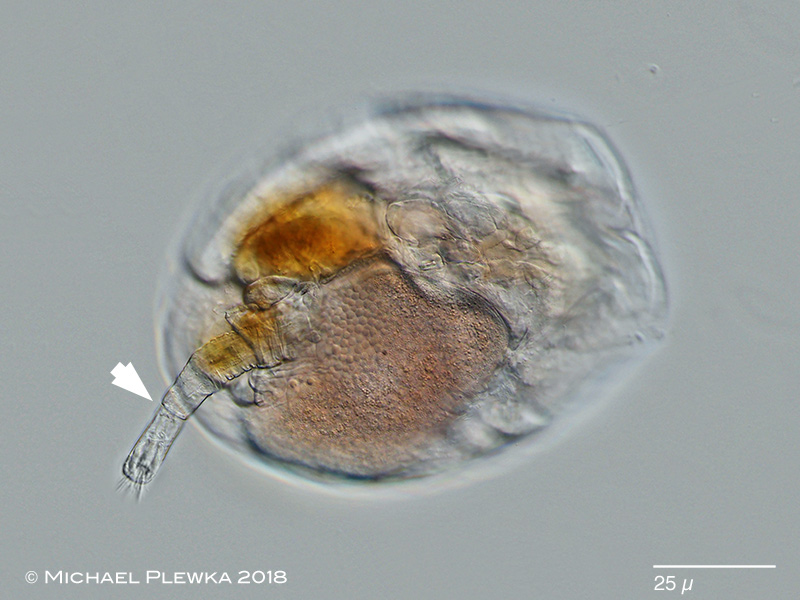 Testudinella clypeata, ventral view of another specimen. Focus plane on the foot with terminal cilia. The arrowhead marks the constriction between the foot pseudosegments, a trait that helps to separate this species from Testudinella elliptica.
Location: Hiddensee, Siel
Habitat: on artificially exposed microslides, together with diatoms and ciliates.
Date: 02.10.2018