Mniobia cf armata; whirling, dorsoventral view.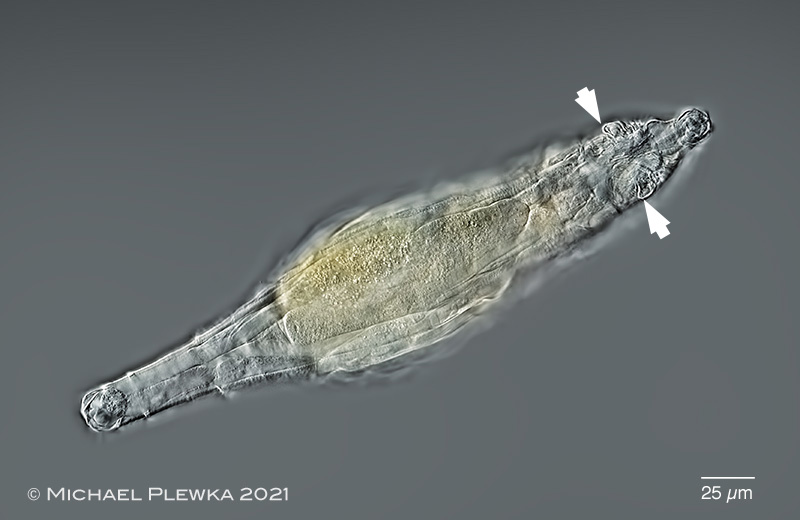 Mniobia cf armata; corona retracted. This specimen is characterised by two lobes/ appendages near the mouth opening (arrowheads).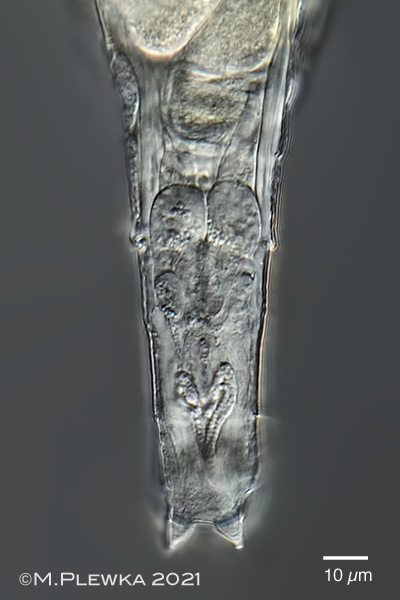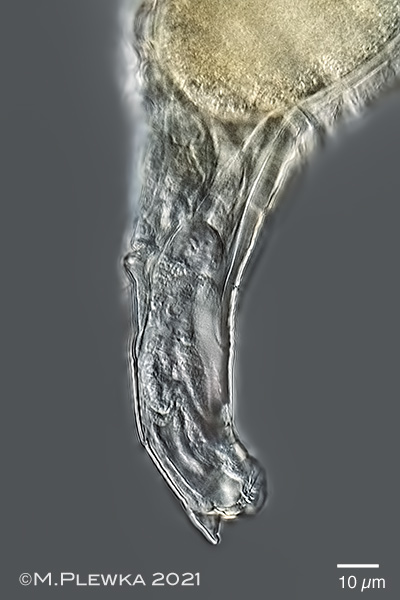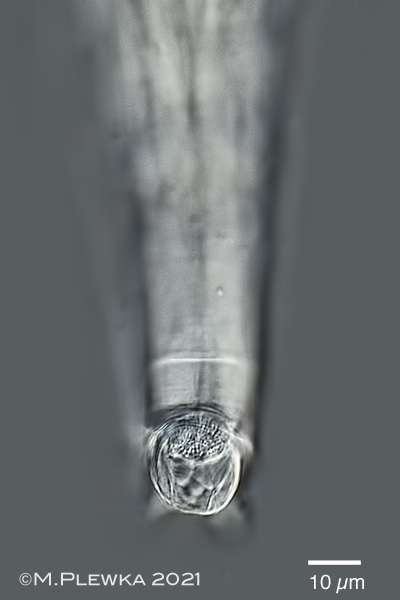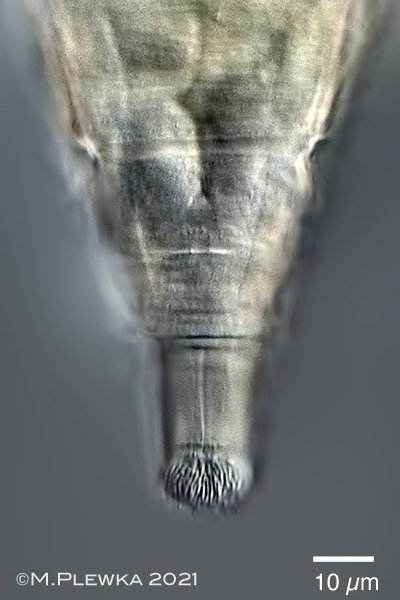 Mniobia cf armata; 4 aspects of the foot. Upper left image: short spurs with bulbous base, distinct tips and interspace; dorsoventral view. Upper right: lateral view. Lower images: adhesive disc.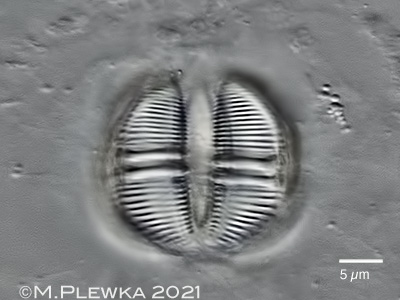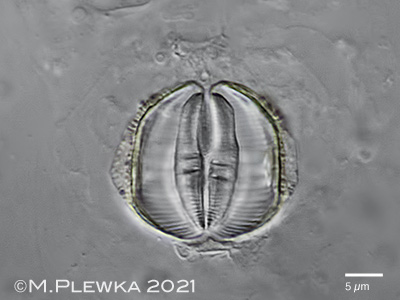 Mniobia cf armata; ramate trophi; left: cephalic view; dental formula (DF): 2/2. Right: caudal view; ramus length (RaL): 18µm.
Location: Langazel, Bretagne, France, Venn
Habitat: between sphagnum moss
Date: 21.08.2021