Lepadella glossa; dorsoventral view. A species which is characterized by an emargination at the posterior part of the dorsal lorica (arrowheads). This emargination is rounded, which is in contrast to Lepadella acuminata with an acute tip. At the head the two eyespots with lens and the anterior margin of the cap-like plate are visible.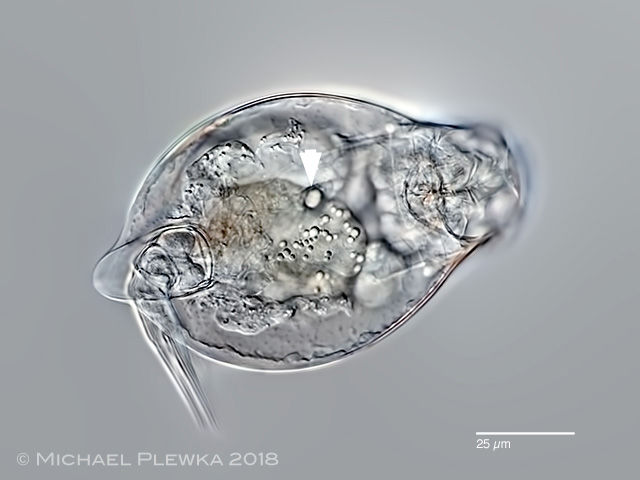 Lepadella glossa;ventral view. Focus plane on the foot opening which is narrowing to the posterior end so that it looks egg-shaped. The arrowhead points to a light-refracting body (out of focus in this image) which was observed in all specimens of this sample.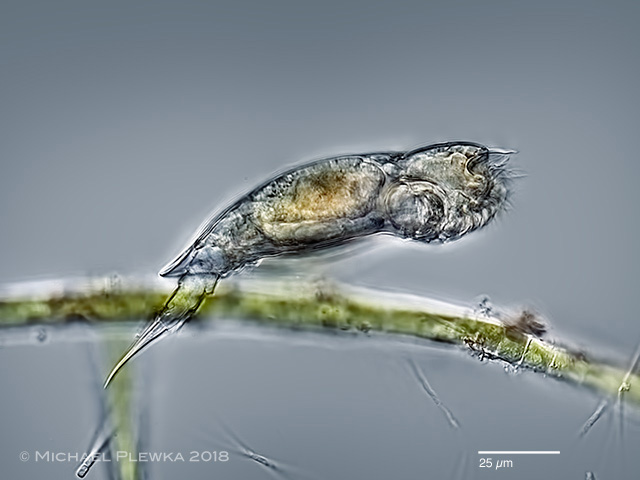 Lepadella glossa; lateral view.
Lepadella glossa;ventral view of a specimen which is slightly compressed by the coverslide. Focus plane on the sinus of the ventral anterior opening of the lorica.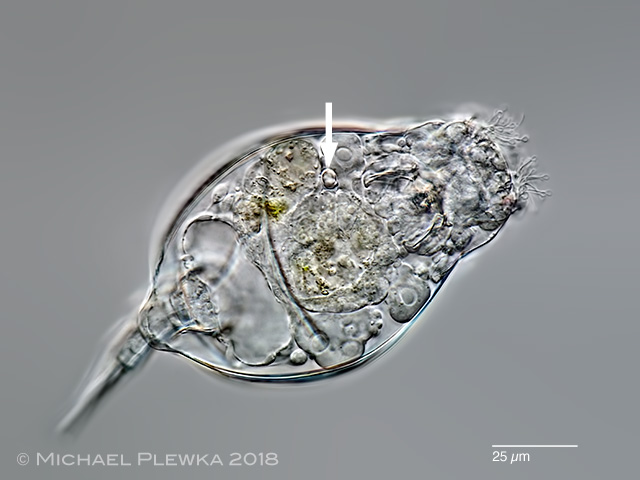 Lepadella glossa;focus plane on the foreign body (parasite?) of the above specimen.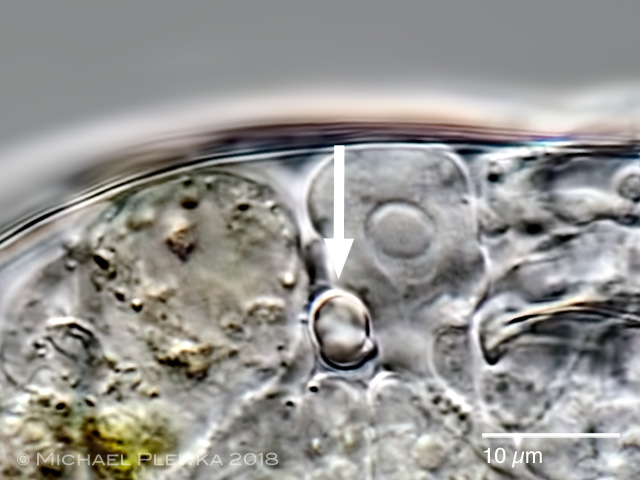 Lepadella glossa;crop of thge above image.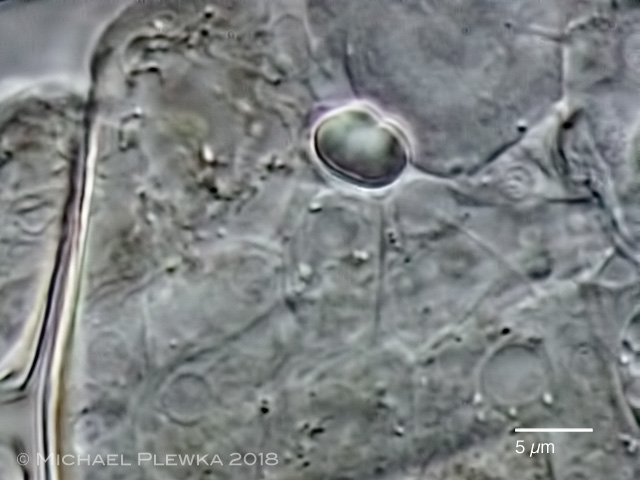 Lepadella glossa;foreign body in another specimen.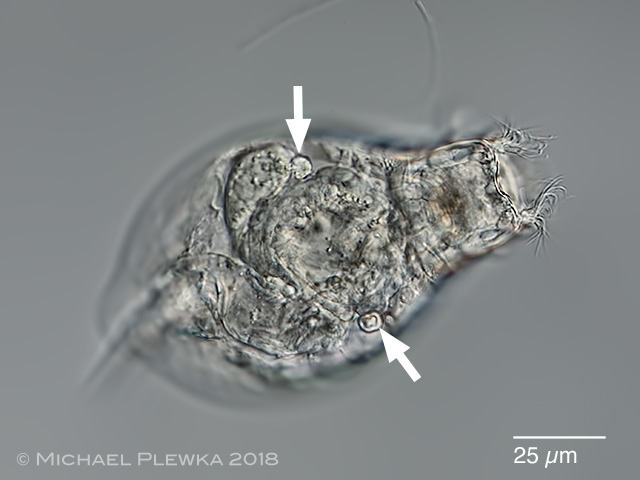 Lepadella glossa;the arrows point to two of such foreign bodies (parasites?) of another specimen.
Location: Mariaveen near Griendsveen/ NL, pond with Utricularia sp.
Habitat: Periphyton
Date: 22.11.2018