Habrotrocha angularis, whirling; ventral view; trophi with dental formula 10/10. (Not exactly a rotifer from Europe (see below), but for the sake of completeness it is presented here.)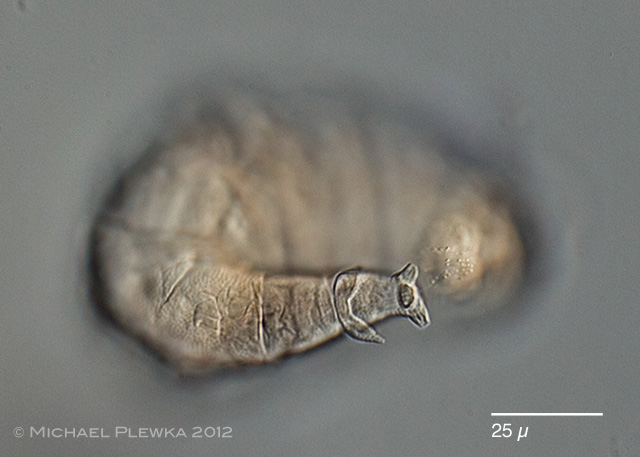 Habrotrocha angularis, spurs and toes.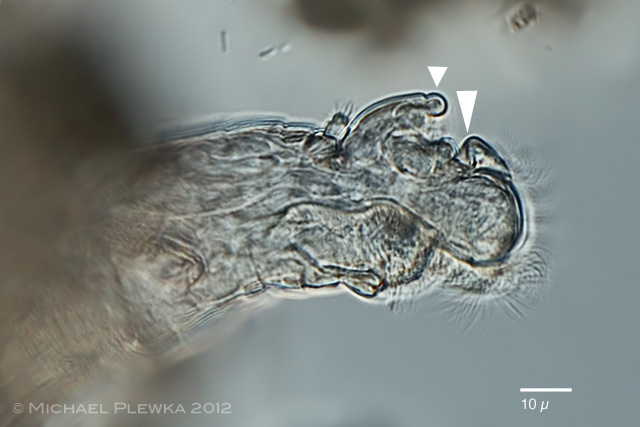 Habrotrocha angularis, optical section through the rostrum; the upper lip is like the horn of a rhino.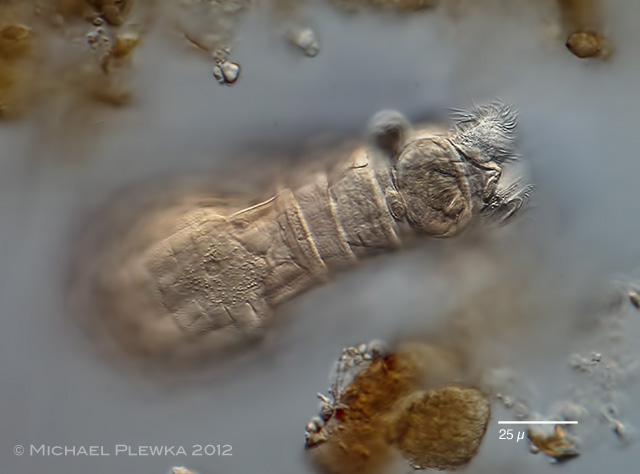 Habrotrocha angularis, dorsal view; focus on upper lip.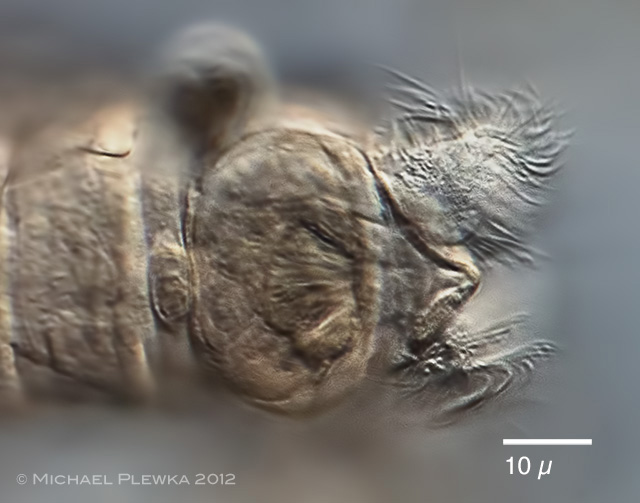 Habrotrocha angularis, crop of the above image.
Location: Galindez Island, (Argentina) Antarctica
Habitat: soil
Date:17.01.2012
Samples provided by courtesy of Dr. N. Iakovenko (1); Dr. K.Janko(2); Dr. J. Smykla (3).
(1) National Academy of Sciences of Ukraine, Kiev
(2) Institute of Animal Physiology and Genetics, Academy of Sciences of the Czech Republic
(3) Department of Biodiversity, Institute of Nature Conservation, Polish Academy of Sciences, Kraków, Poland.