Encentrum putorius; swimming, lateral view.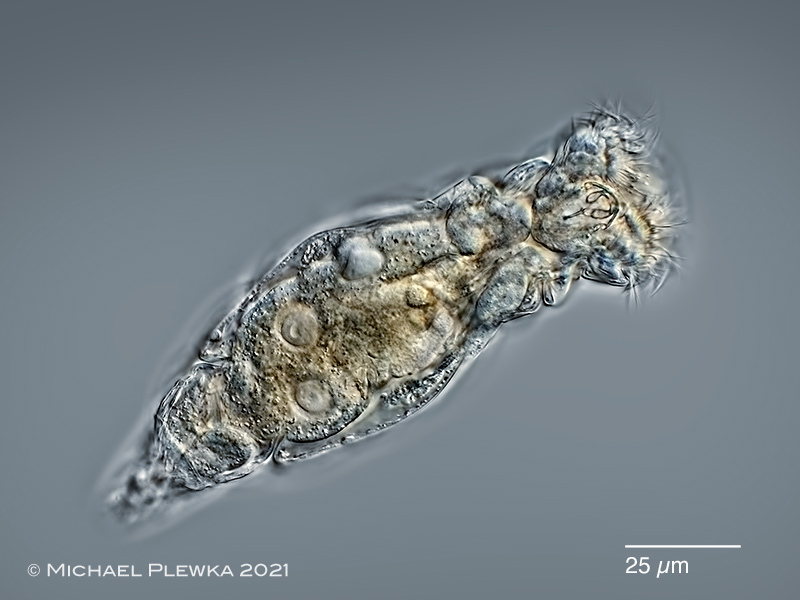 Encentrum putorius exterum; swimming, dorsoventral view.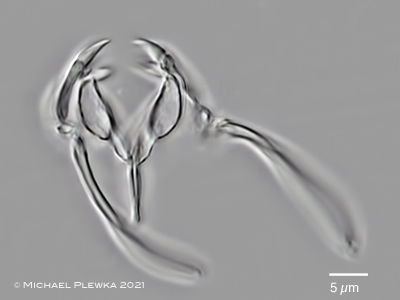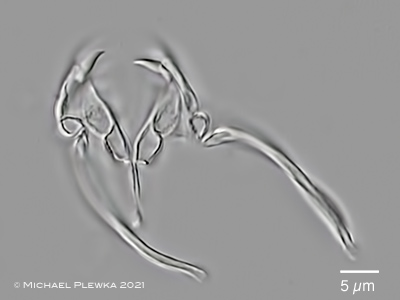 Encentrum putorius; two aspects of the trophi of the same specimen, different focus planes
Location: Felderbach Hattingen, NRW, Germany(1);
Habitat: moss in lotic water (which is in contrat to the habitat of E. putorius, which has been found in dry moss.
Date: 22.04.2021