Cephalodella physalis Myers, 1924
Cephalodella physalis, lateral view of a swimming specimen. Species with cerebral eyespot and and medium toes (total length vs. toe length ≈ 4).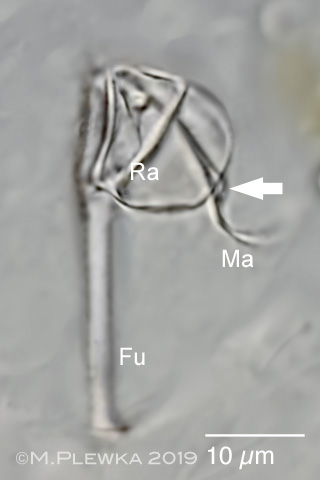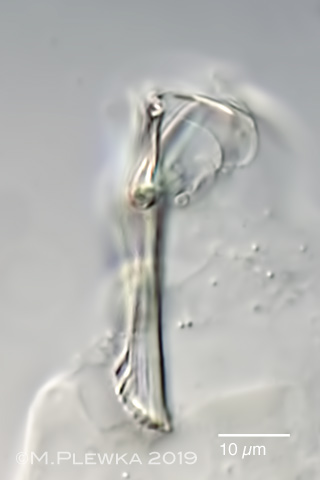 Cephalodella physalis; two images of the virgate trophi, different focus planes. Left image: trophi (type A), lateral view (anterior part is up). Fu: fulcrum; Ma: manubrium (wih median loop (arrow)); Ra: rami. Right image: focus plane on the fulcrum.
Location: nature reserve NSG Heiliges Meer, Erdfallsee, Sphagnum area
Habitat: detritus
Date: 26.04.2019