Adineta cf. gracilis, very slender specimen.
Adineta gracilis, comparison of the prehensile apparatus of specimens from Central Europe (upper images,) and specimens from Svalbard (lower images, row 2&3).
Adineta gracilis; left image: focus plane on the dorsal side of the rostrum. Right: foot with spurs.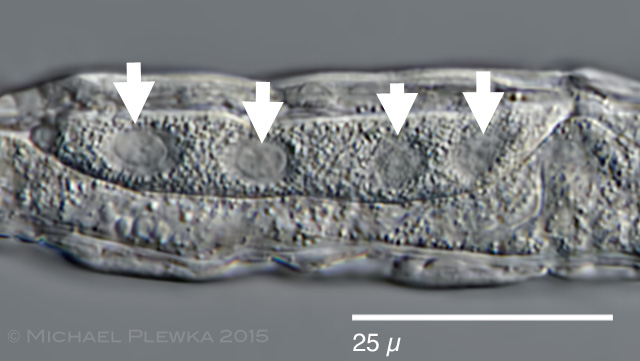 Adineta gracilis, this population has unambiguously 4 nuclei in the vitellarium (arrows) (4).
>>>>>> see also Adineta gracilis
Location: Ossian Sarsfjellet, James I Land, Svalbard
Habitat: moss (1)
Date: 18.10.2015