Codonella cratera (Leidy, 1877) Imhof, 1885
Codonella cratera, a planktonic ciliate with a lorica made of xenosomes.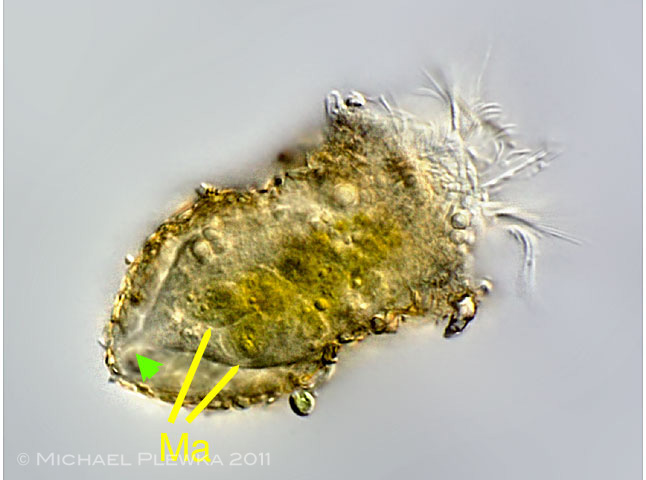 Codonella cratera; optical transect of the specimen. In contrast to Tintinnidium fluviatile the lorica looks like an amphora. The green arrowhead points to the stalk which is attached to the lorica. The yellow arrows point to the two macronulei (Ma), which is in contrast to Tintinnidium fluviatile (one macronucleus) as well.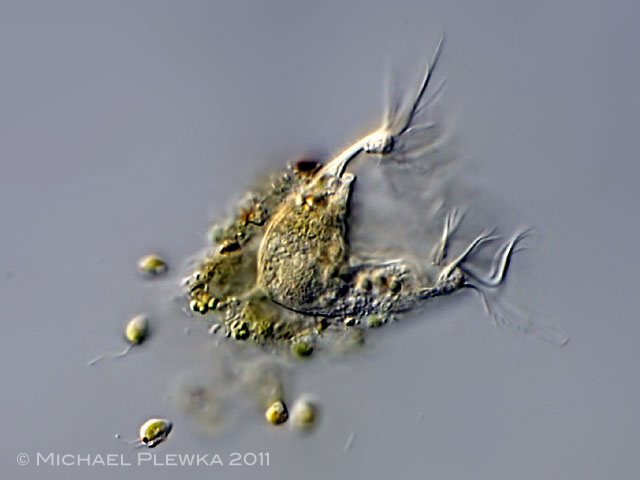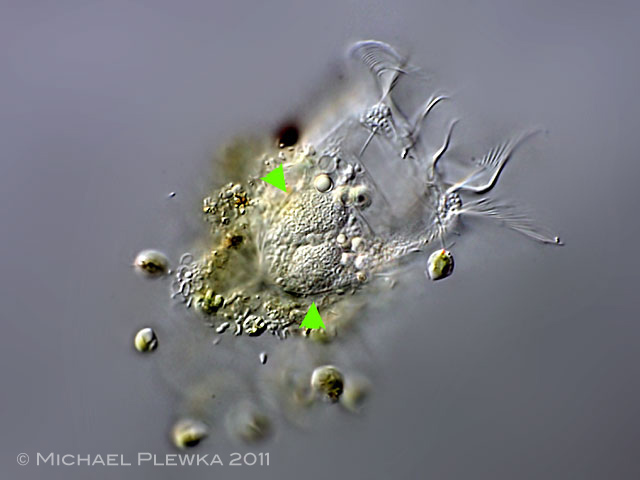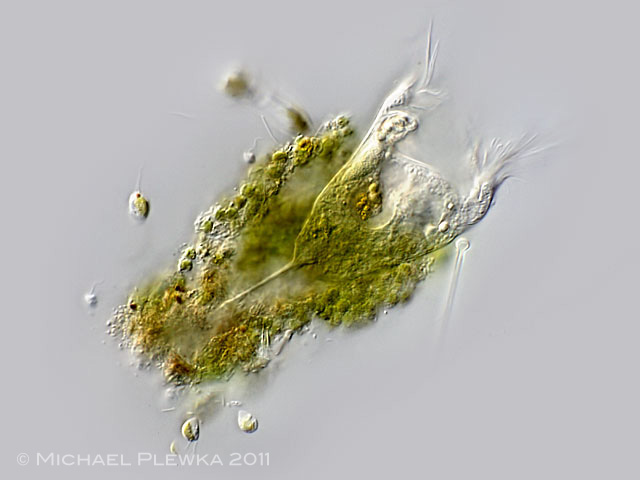 Codonella cratera; optical transects of different specimens.
Location: Glörtalsperre EN/MK-Kreis
Habitat: plankton
Date: 17/ 18.4.2010