Phormidium sp.; overview. in the lower part of the image there are two cysts of the ciliate Nassula picta.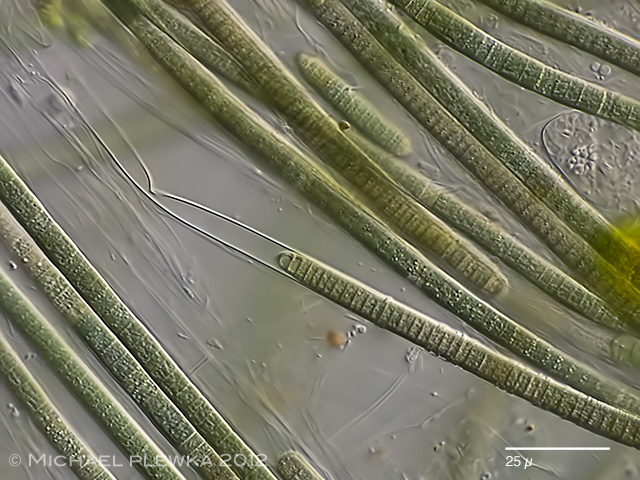 Phormidium sp.; the trichomes are covered by a mucilaginous sheath in which the trichomes are motile. The sheaths dissolve after some time.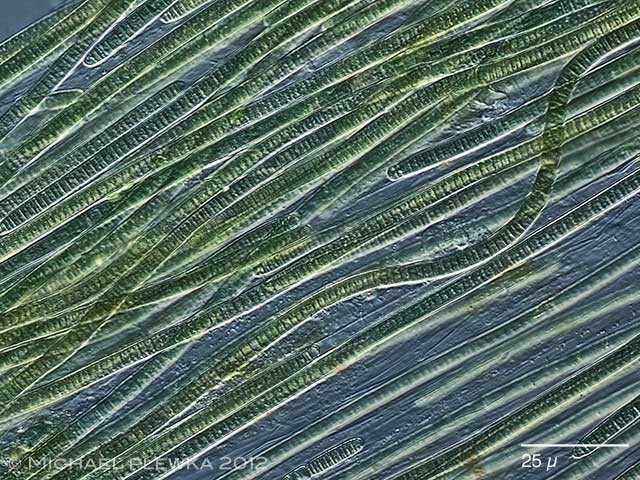 Phormidium sp.; the trichomes are able to bend.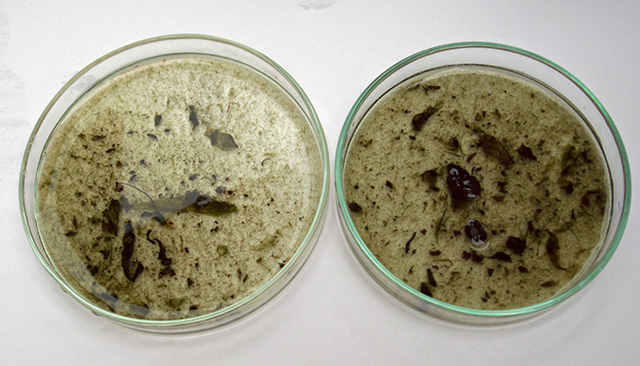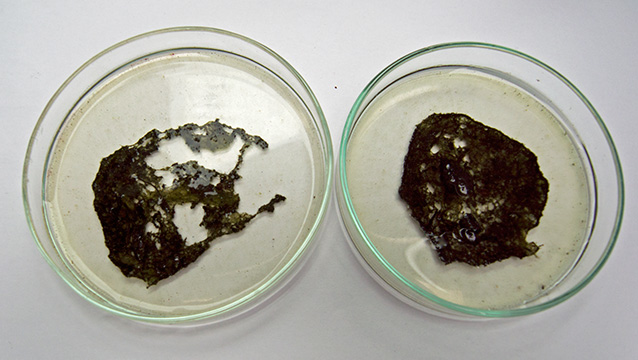 A piece of the material containing the cyanobacteria was suspended in sterile rain water and filled into two petri dishes. The petri dishes were exposed to normal daylight and left untouched (upper image). Already after 45 minutes the cyanobacteria had aggregated. (lower image). The reason for this is a photophobic reaction, which has been prooved for phormidium. (BiuZ Vol14 Nr.3 (1984)).
Location: Schwelm, Kreishaus
Habitat: concrete
Date: 6.7.2012