The purple bacterium Chromatium okenii forms pink threads or braids in the water. In the middle right (outside the focal plane, arrowhead) for size comparison a mosquito larva.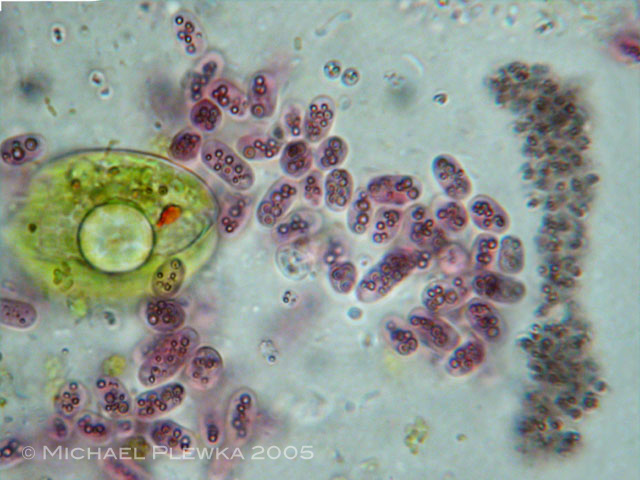 Chromatium okenii; together with Phacus sp.and Microcystis sp.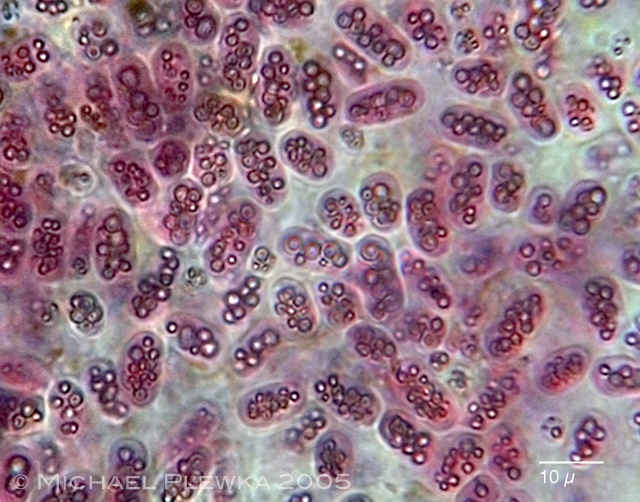 Chromatium okenii; the cells of this photoautotrphic bacterium use Hydrogen sulfide (H2S) instead of Water (H2O) as electron donor. While photoautotrophic organisms like plants or algae produce oxygen as "waste product" Chromatium okenii produces sulphur which can be seen as small granules inside of the cell.
Chromatium okenii
Location: Hattingen Oberstueter, NRW; Germany; small garden pond.
Habitat: between rotten plants
Date: 07.08.2005