Phacus horridus, a species with rows of small spines oriented backwards on the pellicle. Also in focus are some of the disk-shaped chloroplasts..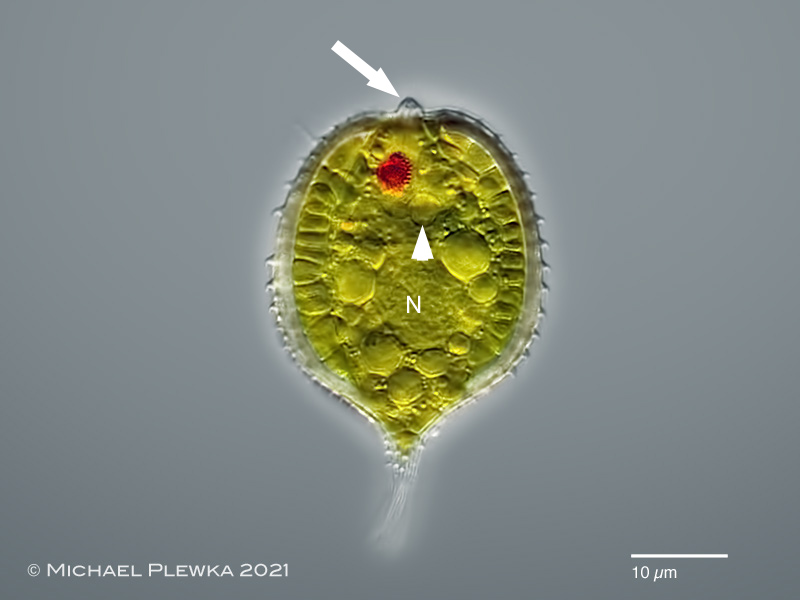 Phacus horridus, optical longitudinal transect; focus plane on the characteristic anterior projection near eyespot (arrow), a trait which is in contrast to Phacus monilatus suecicus. Also visible is the nucleus (N). The arrowhead marks the contractile vacuole.
In both images the anterior flagellum is out of focus.
Sample courtesy of Dr. Martin Kreutz; Litzelstetten.
Location: Simmelried near Konstanz, pond II
Habitat: in the boundary layer betwen the water and the anoxic mud (upper 10cm of the mud)
Date: 03.09.2021