Water net (Hydrodictyon reticulatum)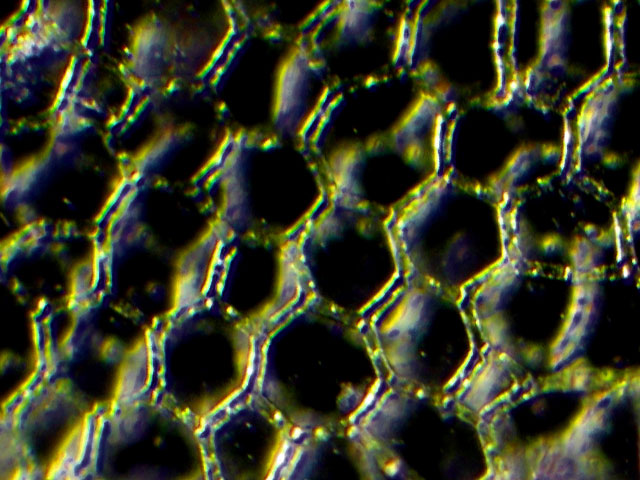 Water net (Hydrodictyon reticulatum)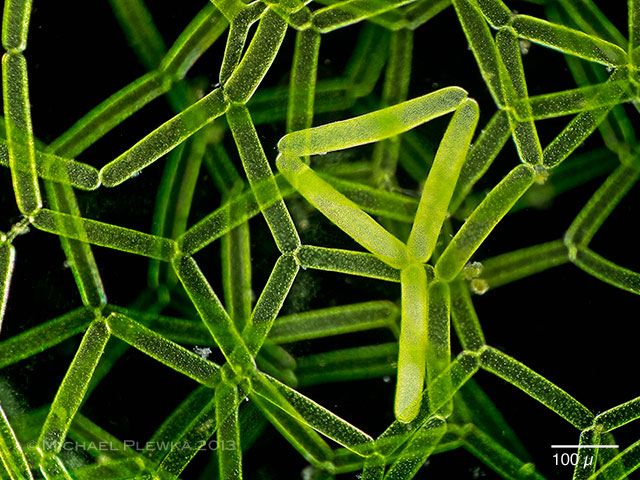 The light cells contain thousands of isogametes.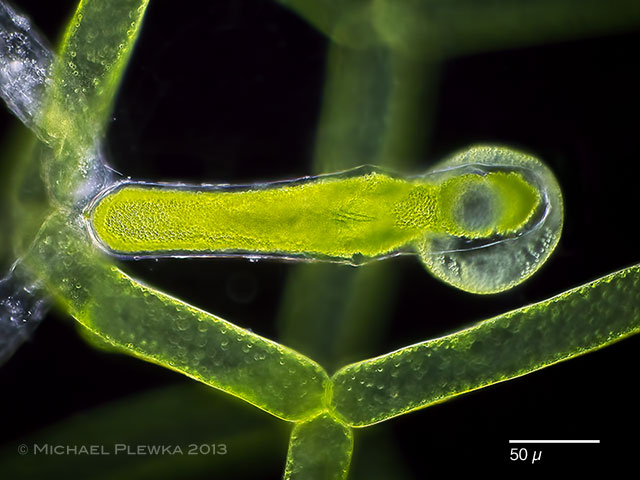 First the cell wall becomes weak and a bubble is formed.
The bubble maybe at the tip of the cell or anywhere in the middle.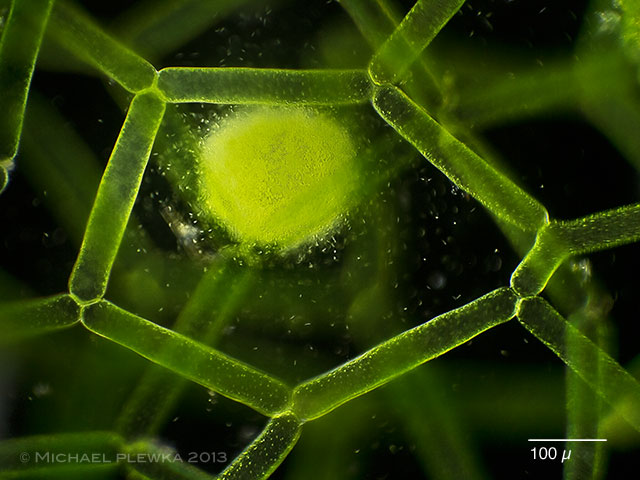 The bubble bursts and the isogametes swarm out.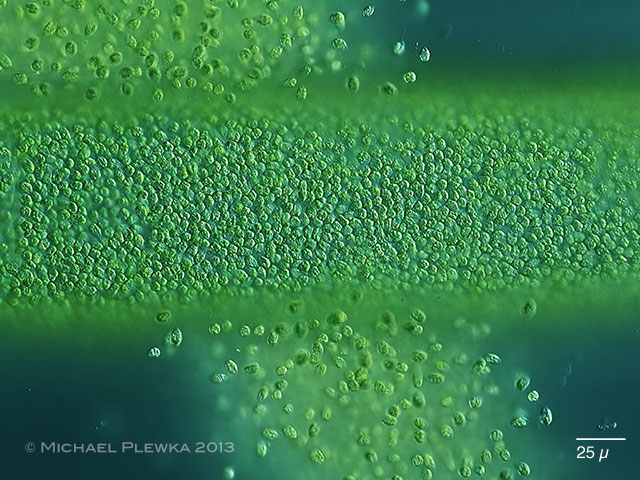 Isogametes inside and outside of the cell.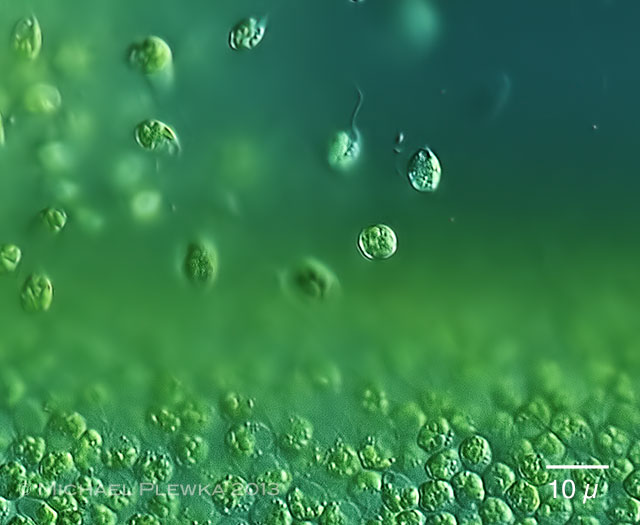 Crop of the above image showing clearly the flagellum in one specimen .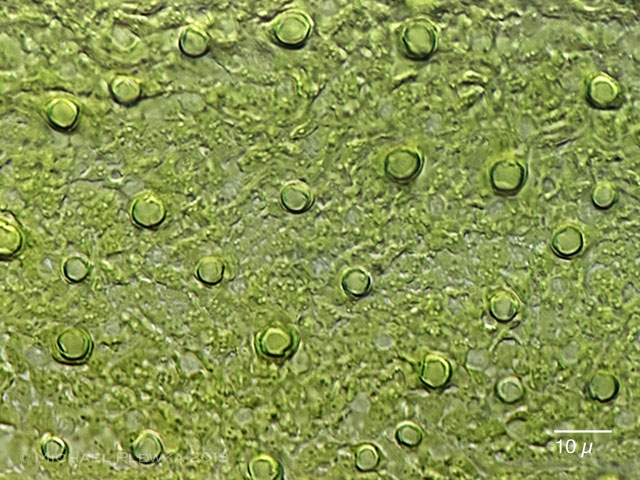 Detail of the parietal chloroplast with net-like openings and pyrenoids.
Location: Lake Kemnade, Bochum-Oveney,
Habitat: Plankton
Date: 25.08.2013